Monthly Archives:
March 2019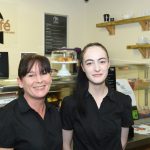 Visitors to Acklam Green Centre's WIFI Café, Café Connect can enjoy some mouthwatering offers in the run up to Easter.
Café Connect is offering a hot cross bun and a cup of tea for £1.40 and Easter themed cupcakes for 60p on 8th to 12th and 15th to 18th April. All items are available to eat in or take away.
In addition to the Easter specials, Café Connect offers the public a range of breakfast items and lunch options including sandwiches, jacket potatoes, salad boxes, toasties and paninis.
Café Connect is open to members of the public and those using the centre's facilities Monday to Friday with breakfast available 9am to 11.30am and lunch available 11.30am until 2.30pm. With free WIFI available throughout, Café Connect is ideal for informal meetings or to enjoy a coffee stop while out and about meeting clients.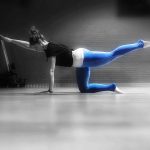 A number of new fitness classes are now up and running at the Acklam Green Centre.
A new mixed ability Pilates class now runs each Wednesday evening 6.30pm to 7.30pm at the Acklam Green Centre ran by Rachel Chapman Sports Therapy and Pilates. The class is aimed at people of all abilities and costs £5 per week to attend on a pay as you go basis. Pilates is known to have many benefits for participants including improved flexibility, increased strength, improved posture and reduced stress.
Rachel Chapman, who is running the new class, graduated from Teesside University with a degree in Sports Therapy and is a member of the Society of Sports Therapists. She is also a Certified APPI (Australian Physiotherapy and Pilates Institute) Pilates Matwork Instructor. She said: "Having done Pilates for many years and taught it for the last five, I have experienced some of its many benefits ranging from improved flexibility, reduced lower back pain and increased strength. Pilates can be adapted to suit all ages and abilities and anyone who comes along and wants to work on something specific can just let me know as all of my classes are tailored to suit everyone."
In addition, a new Zumba class is due to start at the Acklam Green Centre next Month. Zumba With Rach is due to start in centre on Tuesday 2nd April at 6.30pm to 7.30pm. The first two sessions are priced at £3.50 with the normal sessions price being £4.50 (or £40 for 10 sessions up front). Week two of the class will take place on Thursday 11th April as a one off.
The two classes have started up in response to customers from the centre and local residents completing a survey about physical activity and what they would like to see on offer at the centre. Many of the respondents said they would like to see Pilates and Zumba classes on the timetable.
New Junior Yoga and Clubbercise classes are set to commence at the Acklam Green Centre in the coming weeks. Keep an eye on the Facebook page for more information.
For more information about Rachel Chapman Sports Therapy contact 07946 324 080.
For more information about Zumba With Rach contact 07443 369959
If you're thinking about running a fitness class or activity from the Acklam Green Centre contact 01642 811120 or email: info@acklam-green-centre.com and for the Resource Centre contact 01642 255001 or email: info@the-resource-centre.com