Monthly Archives:
March 2019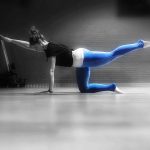 A new Pilates class has launched at Acklam Green Centre in response to customer feedback.
Rachel Chapman Sports Therapy and Pilates is set to run a weekly mixed-ability class each Wednesday evening 6.30pm to 7.30pm from 6th March.
The class has started up in response to customers from the centre and local residents completing a survey about physical activity and what they would like to see on offer at the centre. Many of the respondents said they would like to see Pilates classes on the timetable.
The new class is designed to appeal to people of all abilities and the cost to attend is £5 per week on a pay as you go basis so that people can try it out without being tied in. Pilates is known to have many benefits for participants including improved flexibility, increased strength, improved posture and reduced stress.
Rachel Chapman, who is running the new class, graduated from Teesside University with a degree in Sports Therapy and is a member of the Society of Sports Therapists. She is also a Certified APPI (Australian Physiotherapy and Pilates Institute) Pilates Matwork Instructor. She said: "Having done Pilates for many years and taught it for the last five, I have experienced some of its many benefits ranging from improved flexibility, reduced lower back pain and increased strength. Pilates can be adapted to suit all ages and abilities and anyone who comes along and wants to work on something specific can just let me know as all of my classes are tailored to suit everyone."
Acklam Green Centre recently introduced new evening and weekend rates in order to attract people running fitness classes and other activities to the centre. It has also appointed a new Activity Officer whose role involves engaging with people from the local community and sports and activity providers to enhance the provision for inactive residents, with the aim of reducing poor health, social isolation and loneliness.
Donna Smith, facilities manager at Acklam Green Centre, said: "We are pleased to have Rachel Chapman on board to deliver a weekly Pilates class from the centre after customers said they would like to see more activities of this kind taking place.
"With our new rates in place and our Activity Officer in post to engage with residents and find out what type of activities they're interested in we will hopefully have more classes and activities on offer over the coming months."
For more information about Rachel Chapman Sports Therapy contact 07946 324 080.
For more information about hiring the Acklam Green Centre to run fitness classes and activities and for rates contact 01642 811120 or email: info@acklam-green-centre.com